We're excited to provide Invisalign® Treatment For Teens at Davis Family Orthodontics, offering a customized and precise solution to your teen's smile. Invisalign® is a discreet and comfortable option that can help teens achieve the smile they want without the hassle, care, and discomfort required with traditional braces.
The Process For Invisalign® Treatment For Teens
We understand that no two teen cases are the same at Davis Family Orthodontics. That's why we offer unique, customized teeth-straightening solutions that are precise and keep your teen moving forward with confidence. Here's our process for helping your teen get the best smile with Invisalign®:
Consultation: During your teen's first consultation, we will evaluate their orthodontic needs and determine if Invisalign is the right treatment.
Digital Treatment Plan: If Invisalign is recommended, your teen will have 3D scans or impressions taken using advanced imaging technology to create a complete digital treatment plan. Through this custom treatment plan, we will map out the best smile for your teen and guide the treatment process from start to finish.
Invisalign SmartTrack® Aligners: Once fabricated and sent to our office, your teen will receive custom-made Invisalign clear aligners created SmartTrack material, which allows for comfortable wear that gradually shifts their teeth into place. The aligners will be worn for 22 hours a day and can be easily removed for cleaning and eating.
Monitoring: It's easy to monitor their progress, as Invisalign's aligners for teens come with an indicator on the aligners. This indicator helps keep up with your teen's compliance with treatment. Our team at Davis Family Orthodontics will also schedule periodic check-ins to ensure your teen is on track.
Transformation: As your teen progresses through treatment, their smile will transform through small, expertly designed, gradual shifts.
Why Choose Invisalign® Treatment For Teens?
Invisalign treatment is considered an excellent alternative to traditional braces, as they provide several benefits, including: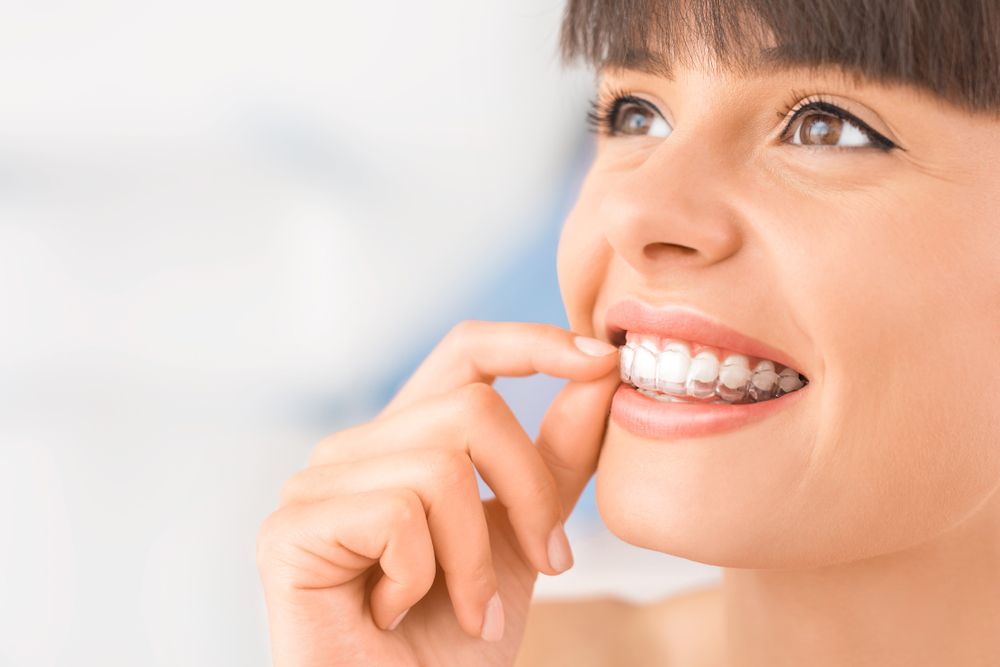 Corrects both simple and complex teeth-straightening cases
Invisalign is covered by orthodontic insurance
Invisalign's proprietary innovations provide up to 50% shorter treatment times*
No pain from rubbing brackets or broken wires and fewer unexpected orthodontist visits
Removable trays for easy brushing and flossing
Teens are two times more likely to have a boost in self-esteem**
Most importantly, they're a discreet, comfortable, and effective way of treating orthodontic issues without investing in traditional metal braces. However, if your child does not qualify for Invisalign, know our team is here to help. At Davis Family Orthodontics, we can provide many other helpful options, such as ceramic braces and self-litigating braces, to help your teen smile.
Taking Care Of Your Teen's New Smile with Invisalign
To learn more about Invisalign clear aligners and how they can benefit your teen, schedule an appointment at Davis Family Orthodontics today. At Davis Family Orthodontics, we want your teen to feel confident with their smile. Contact us today to learn more about Invisalign treatment for teens and schedule a consultation.